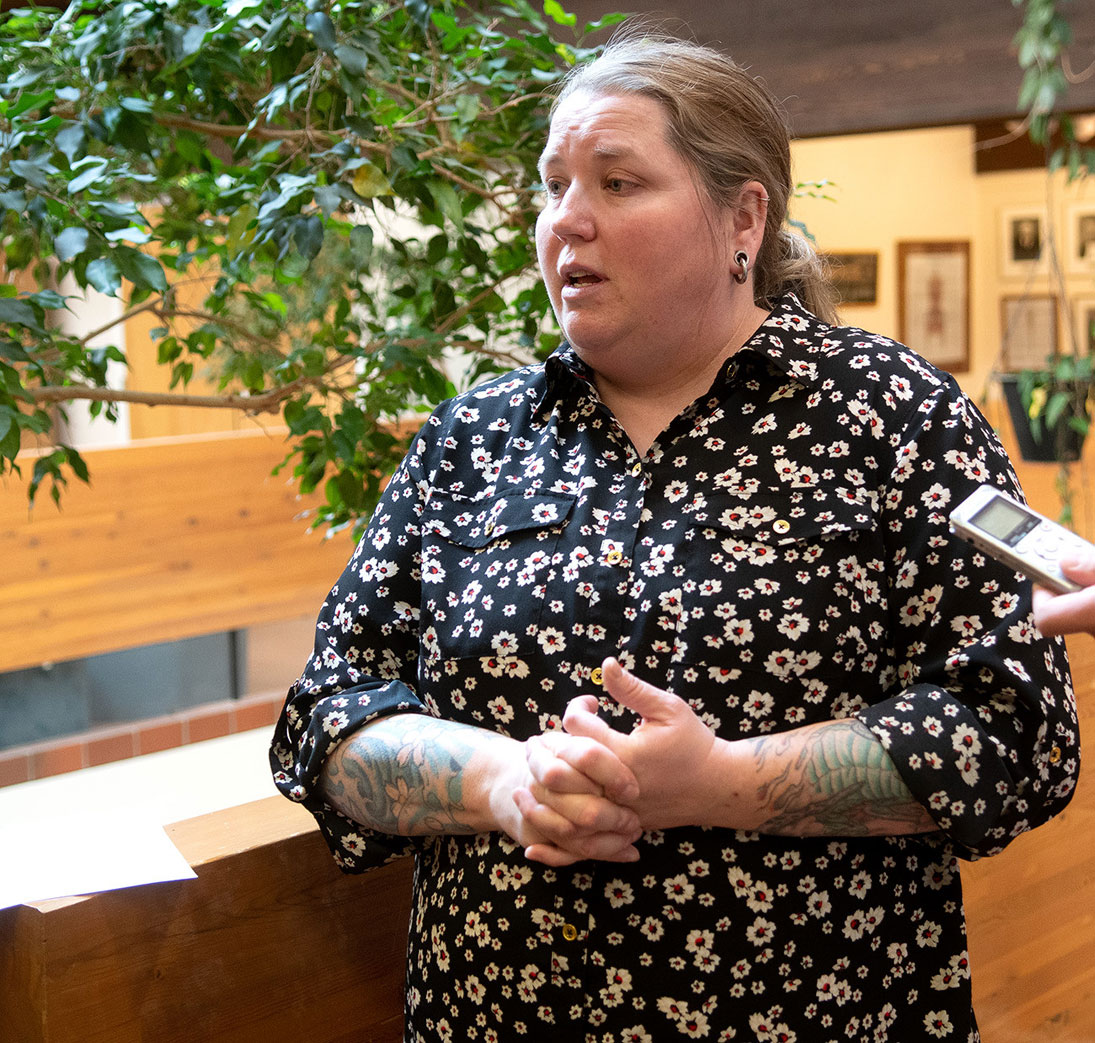 Photo by Whitehorse Star
NDP Leader Kate White
Climate change strategy underwhelms NDP leader
It's hard not to be cynical about some components of the Yukon government's strategy to fight climate change, NDP Leader Kate White said Monday.
It's hard not to be cynical about some components of the Yukon government's strategy to fight climate change, NDP Leader Kate White said Monday.
At a news conference held earlier in the day, Premier Sandy Silver and two cabinet minister rolled out their strategy to battle the warming climate in the territory.
The strategy identifies 131 specific actions the government will take in the next 10 years to ensure that at least 93 per cent of the energy produced in the Yukon emanates from a green source.
The government, for instance, wants to reduce greenhouse gas emissions from the transportation sector by 30 per cent in the next decade.
It's partnering with the federal government to rebate $10,000 – $5,000 from each government – for people who purchase electric vehicles.
In recognition that not everybody can afford a new electric vehicle, there's also a rebate to cover the shipping cost for Yukoners who purchase a used electric vehicle from Outside and bring it into the territory.
The government unveiled Our Clean Future: a Yukon strategy for climate change, energy and a green economy – a 70-page document that lays out the 131 initiatives.
"It's hard not to be cynical when months before an election, the government announces they will distribute cheques as they push back climate change action in the mining sector for two more years," White said.
The rebates are also available for the purchase of electric motorcycles and electric bicycles, as well as zero-emission snowmobiles.
The government anticipates spending $18.4 million over the next 10 years on the transportation rebates.
"We obviously support the rebate programs for electric cars and bikes but let's be honest: we're catching up with the rest of the world with these measures. This is not a ground-breaking, visionary announcement," White said.
"The main problem with Our Clean Future is that it sets a 30-per-cent target for emission reduction by 2030 but the measures proposed only get us three-quarters of the way there – and that's if every single target is met.
"Everyone knows you can't get away with paying 75 per cent of your rent or mortgage on a given month," the NDP leader added.
"It's no more acceptable when it comes to climate change, especially a year after declaring a climate emergency."
With contributions from Ottawa, the Yukon government plans to spend an estimated $500 million on the 131 measures over the next decade, or some $50 million a year.
Add your comments or reply via Twitter @whitehorsestar
In order to encourage thoughtful and responsible discussion, website comments will not be visible until a moderator approves them. Please add comments judiciously and refrain from maligning any individual or institution. Read about our user comment and privacy policies.
Your name and email address are required before your comment is posted. Otherwise, your comment will not be posted.