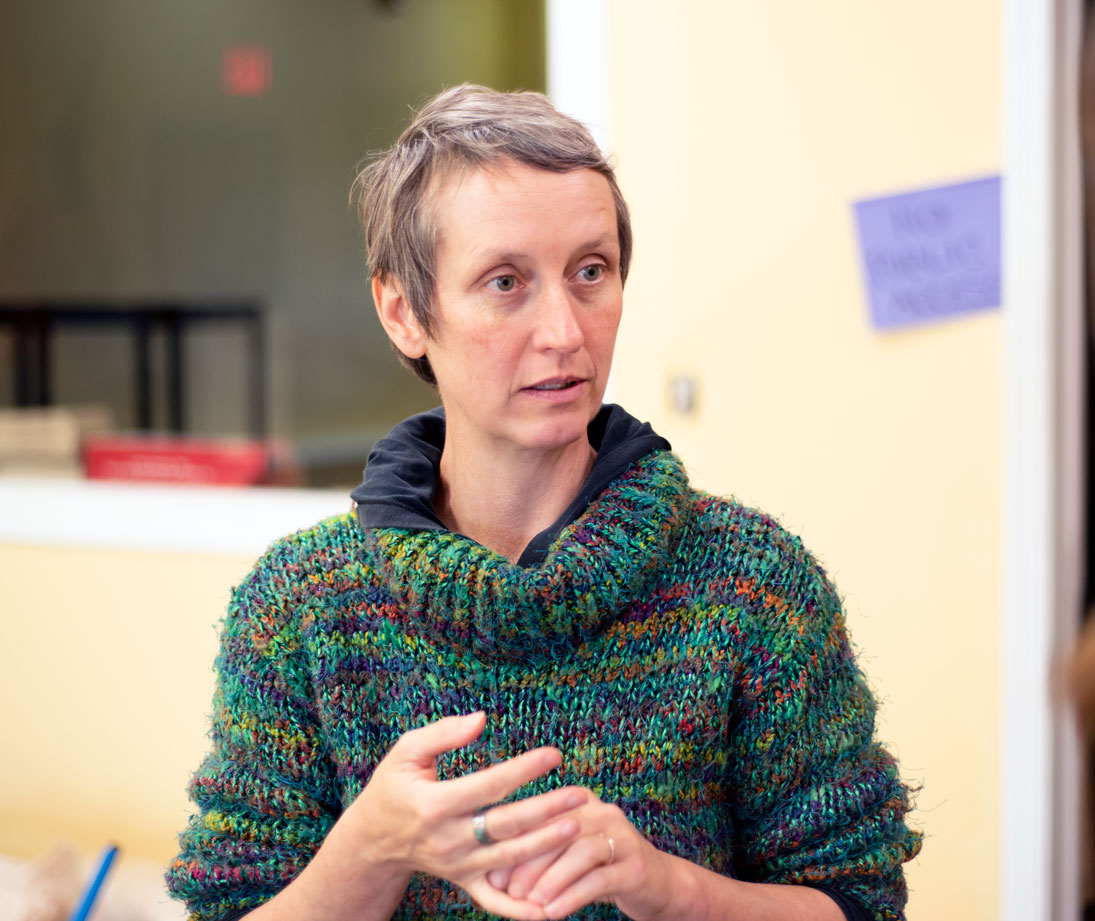 Photo by Whitehorse Star
Susie Anne Bartsch
City to regain a thrift store on Sept. 22
The Whitehorse Community Thrift Store will officially open its doors Sept. 22, it was announced Thursday.
The Whitehorse Community Thrift Store will officially open its doors Sept. 22, it was announced Thursday.
The board of directors for the organization behind the new thrift store had been looking at a soft opening this weekend. Now, though, the plans will now see the shop at the Yukon Inn Plaza on Fourth Avenue open from 10 a.m. to 5 p.m. a week later.
While the store won't be open this Saturday, there will be a couple of meet and greets for those interested in volunteering with the venture. Those will be from 1 p.m. until 2:30 p.m. Sunday and from 5 p.m. to 6:30 p.m. Tuesday.
"We are looking for volunteers who love thrift shops who can make a dedicated commitment of time each month of six to 12 hours in two- to four-hours shifts that would be scheduled regularly, and/or occasional work parties and special events," said representative Susie Anne Bartsch. 
"We are also seeking a handful more board members for our high-functioning (and fun) working board of directors."
Bartsch went on to note the group already has about 150 names of people who have stated their interest in helping, many who have already been assisting.
The group is asking "people interested to make contact, as these events are not intended for the casually curious."
The group plans to announce more soon about the society's mandate and purpose, how potential profits will be distributed and how they plan to partner with other initiatives in the coming months.
The shop will be open on Saturdays only for the next month as the group gets staffing in place and ensures any kinks are worked out. It's expected the store will subsequently add hours of business.
"We want and need to get the doors open for business as soon as we reasonably can," said Bartsch.
"People have been so patient and understanding, and we want them to have access ASAP."
A "grander" opening will be held once the store is up and running, she added. 
Along with the opening of the store, the group is scheduled to begin regular intake sessions where residents can bring items they want to donate to the shop.
Those will begin Oct. 6 and happen the first and third Saturday of every month from 10 a.m. until 2 p.m. at Northstar Mini Storage in the Marwell area.
The company has been supporting the thrift store group by donating storage space.
The group's Facebook page features a clear list of criteria for donations, and anyone with specific questions is asked to email love2thriftyukon@gmail.com
The organization is asking people not to leave items at the store nor the storage area outside of the appointed times, when volunteers will go through the goods to ensure they meet the right criteria.
"Dumping was one of the downfalls of the last thrift store and the two free stores in Whitehorse," she noted. "Please don't do it, no matter how good your intentions."
The Salvation Army closed its thrift store in April 2017 and did not include any replacement premises in its new shelter building on Fourth Avenue.
The two free stores at the city landfill and the Raven Recycling Society facility closed at various points last year for a variety of reasons.
A major one for all the former stores was many unusable items being dropped off, making the amount of waste unmanageable. Many of the items had to be trucked to the dump.
Bartsch said the community has been very respectful and supportive as a whole thus far since the group started its work.
She acknowledged moving to the new system, where residents will bring their items and have them gone through, is a request for a culture change that should be easy to fulfill.
Highlighting comments recently made about clothing donations that can be made at Raven Recycling, she stressed: "It is not OK to bring unusable items to the red bins at Raven Recycling and sponsored by the Whitehorse firefighters. Those bins are intended for functional good clothing, paired shoes, etc."
Bartsch also encouraged residents to visit Raven's website for more information on that.
Add your comments or reply via Twitter @whitehorsestar
In order to encourage thoughtful and responsible discussion, website comments will not be visible until a moderator approves them. Please add comments judiciously and refrain from maligning any individual or institution. Read about our user comment and privacy policies.
Your name and email address are required before your comment is posted. Otherwise, your comment will not be posted.