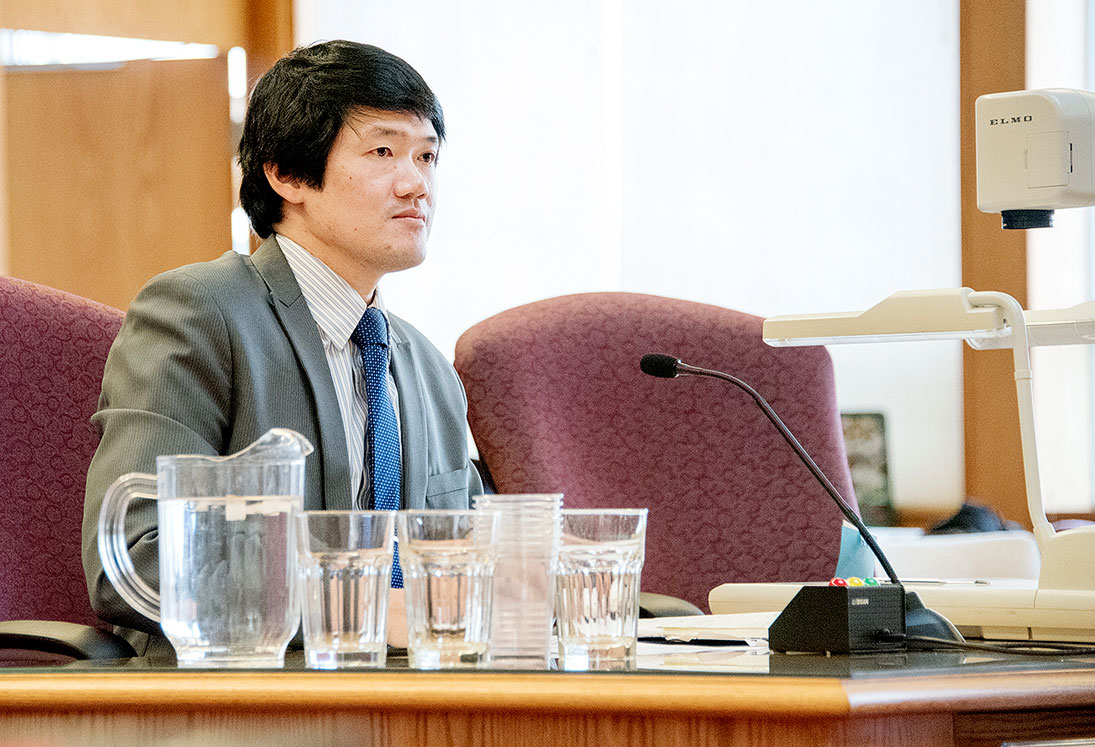 Photo by Whitehorse Star
Michael Reyes
City could sole-source $360,000 contract
A three-year deal worth $360,000 could be sole-sourced by the City of Whitehorse to Microsoft Canada.
A three-year deal worth $360,000 could be sole-sourced by the City of Whitehorse to Microsoft Canada.
Michael Reyes, the city's manager of business and technology, brought forward the recommendation for the contract renewal on Monday evening. It would cover 2019, 2020 and 2021.
As Reyes explained: "The city has been using Microsoft (MS) Windows for OS and MS Office suite for productivity since the 1990s.
"The last time the city issued a tender for MS Windows and Office was in 2004, when the city had a non-enterprise licensing agreement; i.e., individual licences for 200 users.
"Subsequently, the city entered into a partnership with the Yukon Government (YG) that allows the city to take advantage of YG's purchasing power and enjoy substantial cost savings at an enterprise-level pricing tier."
The most recent agreement saw the city pay approximately $98,000 annually for the Microsoft programs.
"Through the years, the city's licence requirements for MS Windows and Office have increased due to growth of the city's operations," Reyes told council.
"For the upcoming agreement renewal 2019 to 2021, the city's licencing requirements are:
• 290 licences each for Windows OS and MS Office;
• 139 licences in total for diagramming software, project management and file sharing software; and
• 60 client access licences for Windows Remote Desktop."
Under the city's purchasing and sales policy, a council resolution is needed for any contract of more than $100,000 and any consulting services that's more than $50,000.
In this case, the city needs council to pass a resolution to waive the public bidding process along with voting to award the contract renewal with Microsoft Canada.
"Microsoft Windows and Microsoft Office are de facto industry standards for the desktop/laptop operating system and productivity software suite," Reyes said.
"They are dominant in businesses and are the most widely used (1.4 billion users in the world).
"Windows holds 82 per cent market share in desktop and laptop computers (StatCounter, Sept. 2018) and Microsoft Office holds 80 per cent market share as productivity software (Business Insider, 2017)."
With Microsoft programs already being the base for the city's technology operations, staff are already familiar and trained on the existing software and a number of the city's systems such as a financial program are compatible with the existing Microsoft products.
"From a productivity perspective, there is no compelling reason to change course," Reyes noted.
"Although non-Microsoft products exist, switching operating and enterprise-grade productivity systems would require significant staff time to research alternatives, including compatible core enterprise systems, plus re-training for users across the full spectrum of city software. the result would be significant additional costs, both in dollars and in user productivity during the change-over."
Following Reyes' presentation, Coun. Samson Hartland commented that he isn't in favour of sole-sourcing contracts.
In this case, however, the city really can't avoid it, he pointed out, and wouldn't be able to get the contract for a cheaper amount.
Add your comments or reply via Twitter @whitehorsestar
In order to encourage thoughtful and responsible discussion, website comments will not be visible until a moderator approves them. Please add comments judiciously and refrain from maligning any individual or institution. Read about our user comment and privacy policies.
Your name and email address are required before your comment is posted. Otherwise, your comment will not be posted.