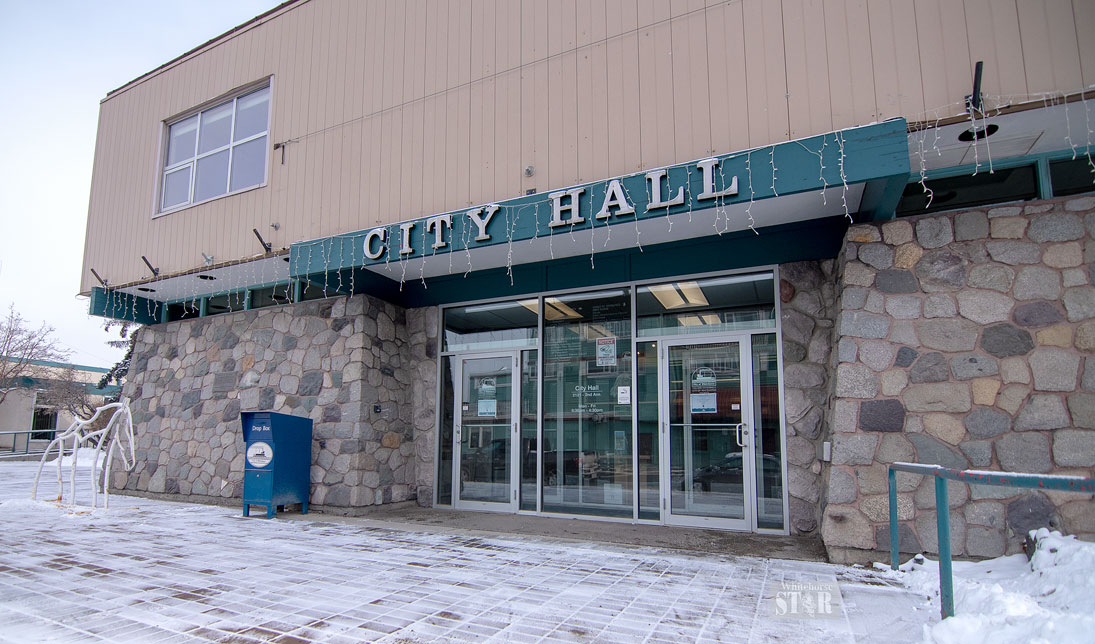 City awaits YG's direction on property tax deferment issue
The city is looking for guidance from the Yukon government regarding the questions around the approaching deadline for the payment of property taxes.
The city is looking for guidance from the Yukon government regarding the questions around the approaching deadline for the payment of property taxes.
The issue was raised at city council's meeting Monday night, just as it was at last week's meeting in light of the COVID-19 crisis.
Senior administrators told members of council they've contacted the Yukon government about the matter, but haven't heard back yet.
Deputy mayor Dan Boyd chaired Monday's meeting from council chambers and all other elected members participated by phone.
Boyd explained in an interview Tuesday the government has the authority over property taxes in terms of setting the penalties for overdue taxes and assigning what interest rate will be applied to overdue accounts – currently 10 per cent.
Property taxes due on July 1 are counted on to support this year's city budget, he said, and if the government is planning to alter the deadline in any way, the city needs to know that.
He explained if there is any deferral or relaxation of the deadline in anyway, the city needs to know from the government if it plans to provide any relief to the city for the revenue it was counting on from property taxes this year.
Businesses work on cash in, cash out, and if they have no cash coming in, they may not be in a position to pay their property taxes, he said.
Senior administrators told members of council Monday there are time constraints afoot, as the city is preparing to send out its property tax notices which include an information sheet.
Valerie Braga, the city's director of corporate services, told council they haven't done a lot of investigating into what other municipalities across the country are doing.
The City of Whitehorse does not have the flexibility that some municipalities in other jurisdictions have because the situation is different in the Yukon, she told council.
Braga said in the Yukon, the territorial government has jurisdiction over property taxes under the Municipal Act.
In an email response to an inquiry from the Star, Sunny Patch, the territorial cabinet's deputy chief of staff, said this morning: "We understand that the City of Whitehorse is interested in having certainty on this matter soon. We are working to understand what are the potential options and implications for Yukoners and Yukon municipalities.
"We will have more information to provide in the coming weeks, but are unable to provide an answer at this time."
The city generally sends out its property tax notices by the middle of this month.
Property taxes for the city are budgeted at just over $42.6 million for this year, city communications manager Myles Dolphin explained by email Tuesday.
He said property taxes generate roughly 50 per cent of the revenue required to operate the city.
Other municipalities across the country have announced some relief from property taxes.
Edmonton, for instance, announced Monday it's extending the deadline by three months to Sept. 30, but it also announced the layoffs of 2,000 non-essential city employees beginning April 14.
Coun. Samson Hartland explained in an interview Tuesday from his home he's getting many inquiries from small and medium-sized businesses.
They're concerned about the approaching property tax deadline and what will happen if they don't have the money to pay their taxes, he said.
Samson said residents want to see leadership, as things are starting to get tough.
"Things are already tough," he said.
He said he'd like to see some sort of stimulus package in place in case the city budget is impacted by a loss of property tax revenue for one reason or the other.
The councillor said he participated on a conference call a couple of weeks ago with municipal representatives and senior government officials to discuss the issue of property taxes.
At the time, he said, it appeared the government was focused on the issue of property taxes the government collects outside the territory's eight incorporated municipalities.
Hartland said he doesn't believe any sort of deferral needs to apply to everyone, but rather should apply only to those who need it, and there's likely going to be people who need it.
Hartland said those who don't need it should be expected to pay, just like always.
While there are many businesses hurting, not all are being as affected as much as others, he said.
Hartland noted there are still people being paid full salaries, particularly in the public sector.
If there is to be some sort of property tax relief, there needs to be some sort of income test to ensure relief is provided to just those who need it, he reiterated.
Hartland said the federal government has announced many funding programs to address the COVID-19 crisis that the Yukon government should be able to tie into that provide some sort of stimulus funding.
"I am hoping we as a municipality and the Yukon government, and all municipalities, are working hard on this," he said.
Hartland said as they move forward on the matter, he hopes it is in harmony, as it is an issue that requires harmony to address.
Add your comments or reply via Twitter @whitehorsestar
In order to encourage thoughtful and responsible discussion, website comments will not be visible until a moderator approves them. Please add comments judiciously and refrain from maligning any individual or institution. Read about our user comment and privacy policies.
Your name and email address are required before your comment is posted. Otherwise, your comment will not be posted.