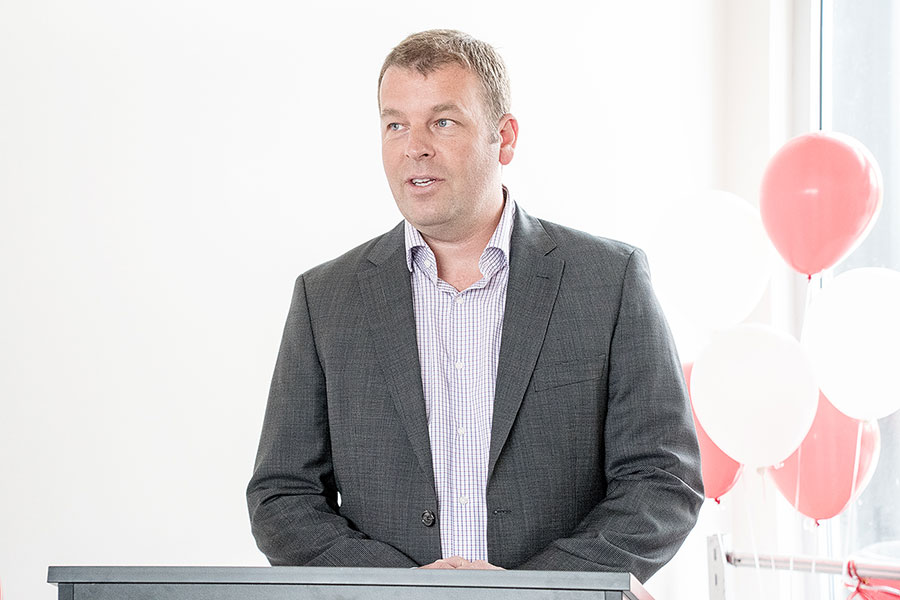 Photo by Whitehorse Star
Chamber Chair Stanley Noel
Chamber onside with USMCA
The Yukon Chamber of Commerce is hailing the new United States-Mexico-Canada Agreement (USMCA).
The Yukon Chamber of Commerce is hailing the new United States-Mexico-Canada Agreement (USMCA).
"After many months of tension and lack of certainty, the Yukon Chamber of Commerce is pleased to learn that Canada, the United States of America and Mexico have reached a trilateral trade agreement," the chamber said in a statement.
"However, we also caution that the details of a trade agreement are still unknown, and the impacts that those details may have on the Yukon business community and Yukon industry."
The chamber said it believes the Yukon and federal governments must ensure that future trade policy never leaves Yukon and Canadian businesses so exposed to one trading partner.
"We need to ensure that our industry and businesses are never again placed in a such a disproportionate position of power, where one trade partner can have such a detrimental impact and place such a cloud of uncertainty on our businesses," said chamber chair Stanley Noel.
"The Asia Pacific and European trade are more important now than ever, and anything our government and industry can do to bolster those trade partners is increasingly important."
The chamber plans to look at the details of the trade agreement and its implications on Yukon businesses.
"Yukon businesses may be rural and northern, but we are impacted by the agreements our national leaders make, the price of steel, aluminum and the impacts of trade on the Canadian dollar value all have real and visible impacts on our Territory," said Noel, who is also a director with the Canadian Chamber of Commerce.
"With our extensive relationship with the national business representatives, we look forward to advocating steps (the) Yukon government can consider to ensure that we never find ourselves in a position having so much of our business interests rely on one trading partner. Let's learn from this past year of uncertainty."
Incorporated in 1985, the chamber is the collective voice of the Yukon's business community, working to create a climate conducive to a strong private-sector economy by providing leadership and representation on issues and projects affecting business.
The organization works with more than 750 Yukon businesses, through either direct or community chamber membership, as well as the five community chambers of Dawson City, Silver Trail, St. Elias, Watson Lake and Whitehorse.
Add your comments or reply via Twitter @whitehorsestar
In order to encourage thoughtful and responsible discussion, website comments will not be visible until a moderator approves them. Please add comments judiciously and refrain from maligning any individual or institution. Read about our user comment and privacy policies.
Your name and email address are required before your comment is posted. Otherwise, your comment will not be posted.