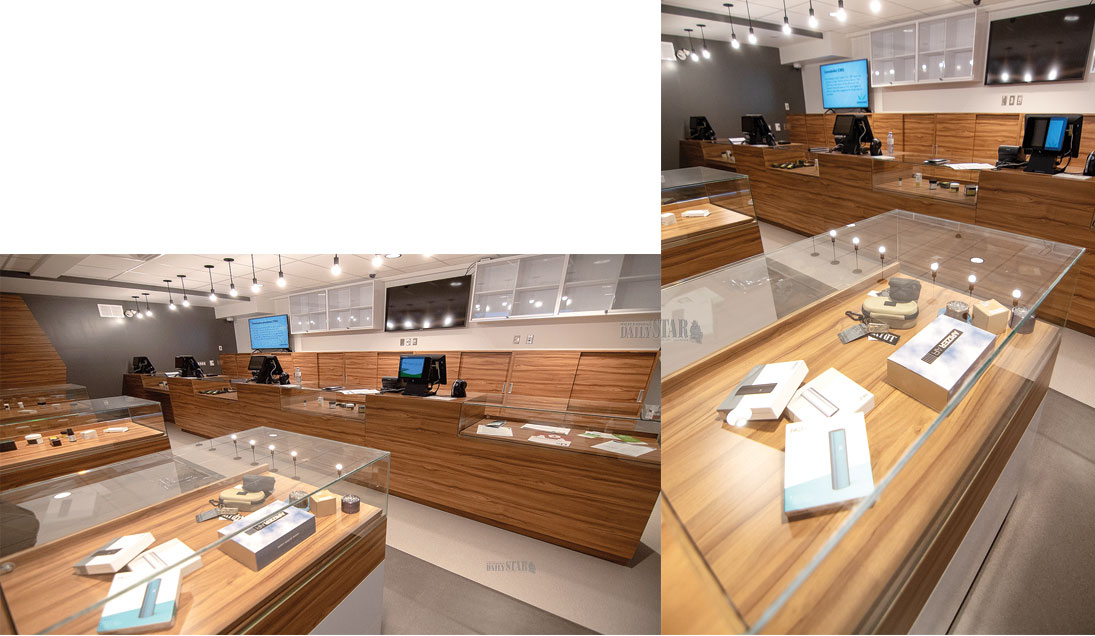 Cannabis sales inch toward $1-M mark
Yukoners have bought just shy of $1 million worth of cannabis products during the first two months it has become legal.
Yukoners have bought just shy of $1 million worth of cannabis products during the first two months it has become legal.
The territory's sole government-run retail site in the Marwell area of Whitehorse has brought in the vast majority of those sales.
That's according to statistics provided by the Yukon Liquor Corp. (YLC) last week.
They show that online and retail sales totalled about $924,000 as of the end of Dec. 16 – marking the two-month mark since it became legal nationwide on Oct. 17.
Of that figure, more than 96 per cent of sales were made from the Yukon Cannabis store at 120B Industrial Rd. (amounting to $893,800).
The online store at cannabisyukon.org brought in the remainder of the sales at $30,200 (just over three per cent). The YLC is the organization that runs the online and retail stores.
The figures come as Prime Minister Justin Trudeau, who led the federal Liberals to power in 2015 in part on a promise to legalize cannabis, spoke to some of the more severe shortages facing jurisdictions earlier this month. Those areas include Quebec and Ontario.
Here at home, asked how the territory is faring in that picture, a corporation spokesperson explained it wasn't as severe.
"YLC was able to order a sufficient supply to meet demand in the first two months, and we do not foresee any shortages in the future," Scott Westerlaken, the marketing and social responsibility co-ordinator with the corporation, wrote earlier this month.
The group had about one month worth of supply on hand when the doors to the store opened to more 1,000 visitors in October. It has since received shipments to replenish the stock "on a regular basis."
Among the popular products, he added, were whole-flower and pre-rolled ones, along with oils and capsules that are lower in supply but high in demand and vary from one-gram to 3.5-gram items.
Value prices products, which range from a retail price of about $6 to $9, is also where the main shortage is.
Westerlaken explained these products are available from producers and are on order, but the corporation has got its hands on it in limited quantities as of yet.
Those suppliers amount to about eight right now, as listed on the YLC's webpage – all of whom had already delivered some inventory ahead of legalization day.
Westerlaken explained that it was "actively looking" to welcome more licensed producers onto its list.
Meanwhile, the federal cannabis rules allow for legal sale of dried cannabis, cannabis plants and seeds and cannabis oil, among others.
Edibles are expected to become legal by Oct. 17 come next year – which could be just days before the federal election, currently set to take place on or before Oct. 21, 2019.
Add your comments or reply via Twitter @whitehorsestar
In order to encourage thoughtful and responsible discussion, website comments will not be visible until a moderator approves them. Please add comments judiciously and refrain from maligning any individual or institution. Read about our user comment and privacy policies.
Your name and email address are required before your comment is posted. Otherwise, your comment will not be posted.