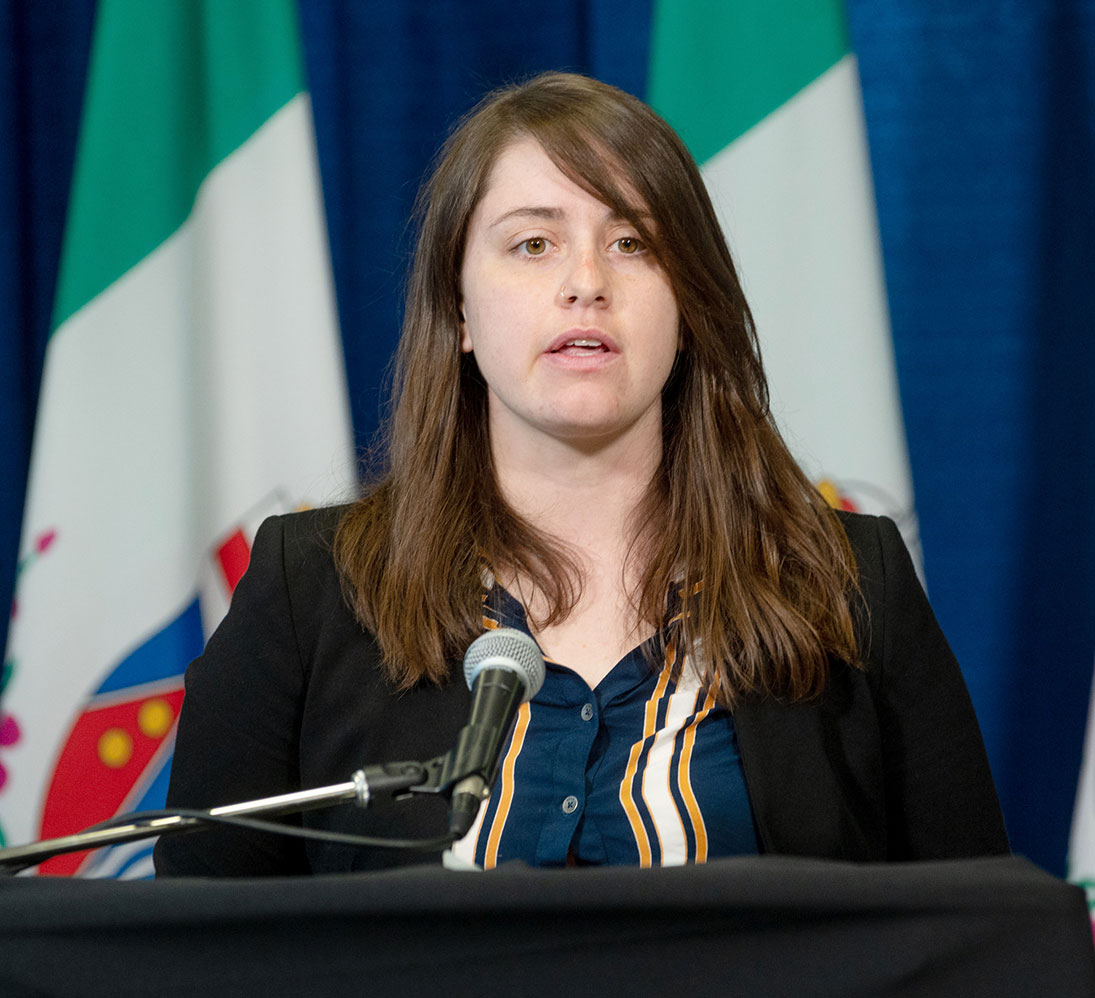 Photo by Vince Fedoroff
Brontë Renwich-Shields
Blood Ties leads supervised consumption site
The Blood Ties Four Directions Centre will be leading the operation of the new supervised consumption site set to open in Whitehorse.
The Blood Ties Four Directions Centre will be leading the operation of the new supervised consumption site set to open in Whitehorse.
As part of a new agreement with the Yukon government, Blood Ties will provide integrated services at 6189 Sixth Avenue, near Cook Street, including the operation of the supervised consumption site.
Originally planned to open in late August, the facility will now begin operations Sept. 29.
Blood Ties provides a range of harm reduction and social services, including drug testing; harm reduction counselling; access to naloxone; drug use equipment exchange; access to medical care from a licensed practical nurse; referrals to social supports; referrals to medical and counselling treatment services; and training in safer use practices.
Supervised consumption sites do not provide substances for people to use, Blood Ties and the Yukon government noted in a statement released Friday.
The Whitehorse supervised consumption site will provide a safer and supportive place where five individuals at the same time can consume illicit substances in the presence of trained health professionals.
Supervised consumption sites have numerous benefits such as reducing the number of overdose deaths; increased referrals and entry into withdrawal and substance use treatment; reducing HIV/HCV risk; and improved access to medical treatment, health care and other support services.
The site will be open to clients from 10 a.m. to 7 p.m.
It will operate under a class exemption from the Controlled Drugs and Substance Act, granted by Health Canada in September 2020 for urgent public health need sites.
Whitehorse residents are invited to an open house from 4 p.m. to 7 p.m. Sept. 27.
"The government will keep the conversation open with residents, local businesses, First Nations governments and non-governmental organizations as the new facility begins operating," the statement said.
The site is an element of the Confidence and Supply Agreement (CASA) reached in late April to keep the Liberal party in power. It's supported by the Liberal and NDP caucuses.
"Blood Ties is very excited to be partnering with the Yukon government on the operations of the supervised consumption site," said Brontë Renwich-Shields, the organization's executive director.
"A supervised consumption site in Whitehorse is a critical piece in addressing the overdose crisis. This site will provide wraparound health services and supports and will be a place for people to connect and build community.
"This is a great step forward for the Yukon in terms of how we support people who use drugs," Renwich-Shields added.
Since the spring of 2016, the Yukon has had 47 opioid-related deaths including 14 so far this year.
"Our work to combat the opioid crisis in the Yukon is strengthened by our partnership with Blood Ties Four Directions Centre," said Health and Social Services Minister Tracy-Anne McPhee.
"The Whitehorse supervised consumption site is part of an integrated service delivery model aimed at stopping the opioid crisis.
"Every time we lose a Yukoner to an opioid-related overdose, it has a ripple effect in our community. We all have a role to play in ending this crisis, and it starts with changing how we talk about substance use, ending the stigma and supporting those in need in our community."
The CASA agreement is in effect until Jan. 31, 2023.
"It is the hard work of advocates, parents, and community organizers that has brought about this moment," said Annie Blake, the NDP MLA for Vuntut Gwitchin.
"For years, Blood Ties has been on the frontlines supporting vulnerable community members and educating the territory. Their work and commitment has showed they are best positioned to provide a safe, accessible space to those who need it.
"The number of Yukoners we have lost to overdoses is staggering, and it's time to address this crisis directly."
Add your comments or reply via Twitter @whitehorsestar
In order to encourage thoughtful and responsible discussion, website comments will not be visible until a moderator approves them. Please add comments judiciously and refrain from maligning any individual or institution. Read about our user comment and privacy policies.
Your name and email address are required before your comment is posted. Otherwise, your comment will not be posted.