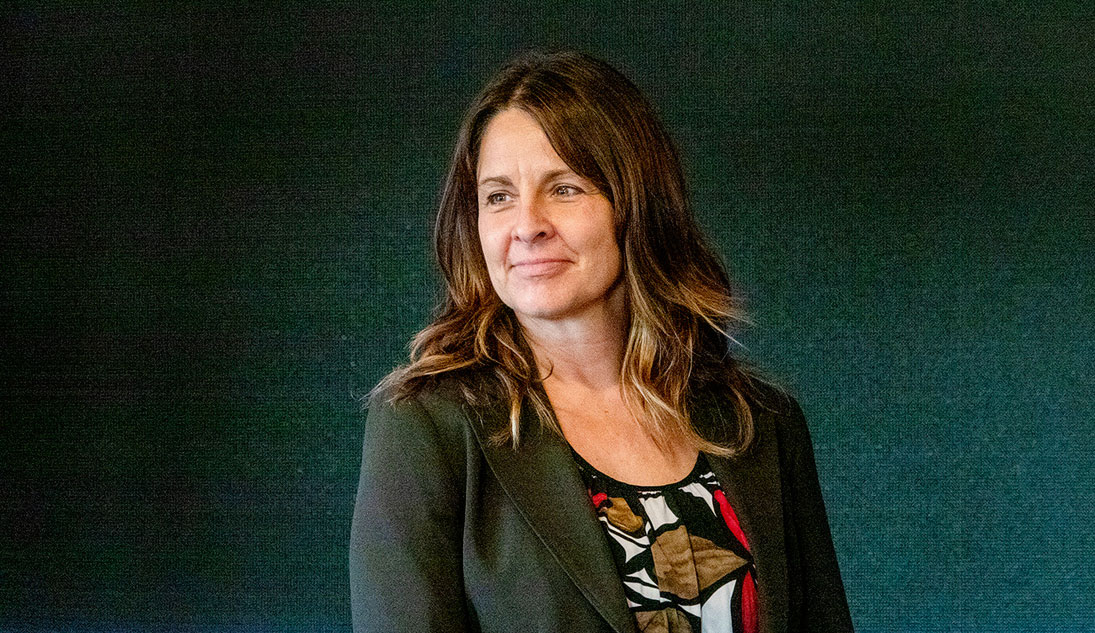 Photo by Whitehorse Star
Annette King
Advocate launches review of school attendance woes
Annette King, the Yukon Child and Youth Advocate, is conducting an independent review of the barriers to school attendance in the territory.
Annette King, the Yukon Child and Youth Advocate, is conducting an independent review of the barriers to school attendance in the territory.
"Many Yukon children are missing school far more than they should," King said today.
"They have a right to attend school and receive educational programs that help them reach their full potential.
"In our work providing individual advocacy, we have learned of many children of all ages who are not in school.
"The problem is systemic in nature; we have identified over 100 children and youth who have had issues with missing school. Some do not have a school program to attend at all."
The advocate has the authority to provide advice to Yukon government departments and to follow up on actions taken by those departments.
Her office has been addressing attendance issues for individual students for years.
It has also done a focused analysis of the problem over the past year.
"This is a complex issue without a simple resolution," said King.
"Last May, we raised the issue with the Department of Education, but no satisfactory solutions have been found.
"In my view, an independent review with public engagement will help us better understand the prevalence of the problem and the barriers to consistent school attendance.
"My office can then provide advice to the Department of Education on ways to support students," King added.
She has begun discussions with the department on the best way to proceed with the independent review under the Child and Youth Advocate Act.
The Education Act supports children's rights to attend school and their rights to have the specialized supports they need to learn in a way that works for them.
Children who require special education programs are entitled to receive individualized education plans that should be implemented within their school and classroom setting.
Under the legislation, Yukon children and youth who are five to 21 years old are entitled to an education. Children who are five to 16 years of age are required to attend school.
"A review is not about finding fault or placing blame on anyone," King pointed out.
"Children are missing school for a variety of reasons. They are suspended for behaviours, they are disengaged due to lack of safety or ineffective educational supports, or they may have personal challenges that prevent school from being a priority.
"The key is to listen to children and to fully identify the reasons for the problem and then find solutions," King said.
The review will take a co-ordinated approach.
It will include families, communities, teachers, school councils and boards, First Nation governments and the Yukon government, with the children at the centre of the work.
"The experience of children and youth at school has direct impacts on their futures," King said.
"We need to come together for Yukon children at this critical time in their lives."
King's office provides individual advocacy for children and youth who are eligible to access territorial government services and programs.
Her office is an independent office of the Yukon legislature.
The office's operations are guided by the Child and Youth Advocate Act.
Children, youth or others concerned about a child or youth receiving services from the Yukon government can contact the Child and Youth Advocate Office for assistance and advice at (867) 456-5575.
Add your comments or reply via Twitter @whitehorsestar
In order to encourage thoughtful and responsible discussion, website comments will not be visible until a moderator approves them. Please add comments judiciously and refrain from maligning any individual or institution. Read about our user comment and privacy policies.
Your name and email address are required before your comment is posted. Otherwise, your comment will not be posted.