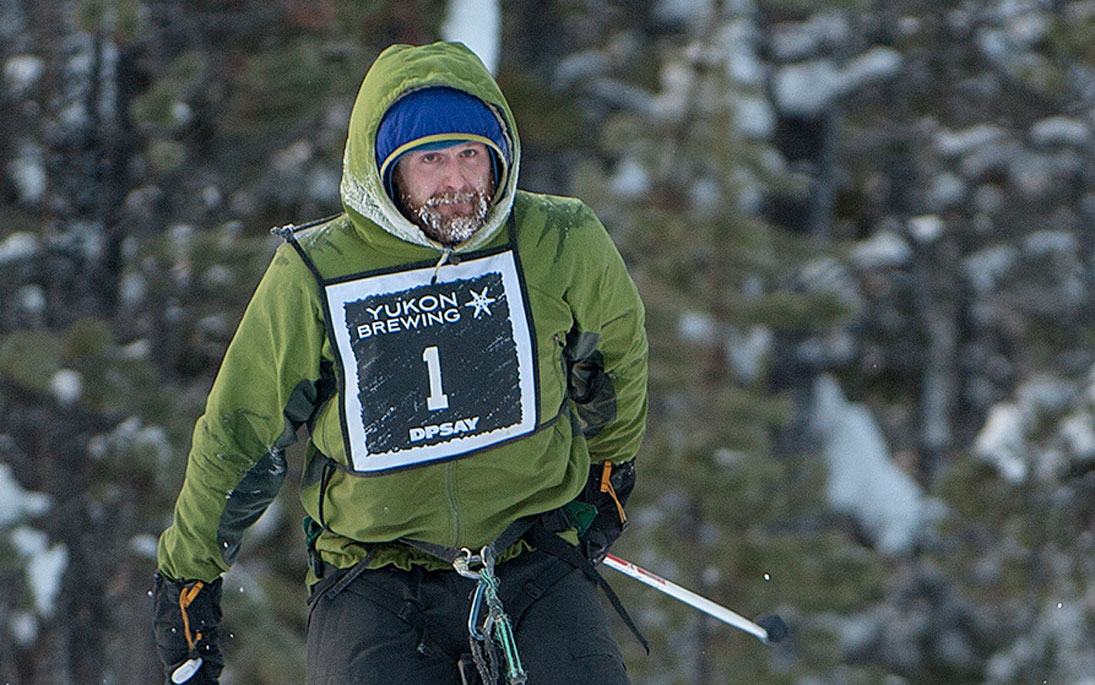 Photo by Whitehorse Star
Darryl Sheepway
Accused man had unhappy early life: forensic psychiatrist
The final piece of evidence was presented in Darryl Sheepway's murder trial Wednesday in Yukon Supreme Court.
The final piece of evidence was presented in Darryl Sheepway's murder trial Wednesday in Yukon Supreme Court.
Sheepway, 39, is facing a first-degree murder trial after shooting and killing Christopher Brisson, 25, on Aug. 28, 2015.
Forensic psychiatrist Dr. Philip Klassen testified for the Crown on Sheepway's mental state at the time of the crime and how it may have been influenced by his crack cocaine use.
He said Sheepway was not experiencing cognitive interference from his drug use at the time other than experiencing cravings.
"There is nothing in Mr. Sheepway's account where he says he couldn't think straight because he was too high," he noted.
Klassen's testimony was a rebuttal to the defence's expert witness, Dr. Shabehram Lohrasbe. The latter testified Nov. 29 that Sheepway would have been in an "abnormal" mental state.
Klassen noted he took a different approach, basing his findings on Sheepway's statements about his thoughts at the time and evidence on his ability to function in other situations while under the influence of crack cocaine.
Lohrasbe used a more conceptual approach based on the general effects of crack cocaine, Klassen said.
The psychiatrist also testified about Sheepway's childhood and early marijuana use, saying he had a "very unhappy early life.
"I think there's a hole inside Mr. Sheepway, the kind of hole you get when you're not loved," he said.
Klassen explained that Sheepway coped through overcompensatory confidence, isolation and avoidance and marijuana use.
These strategies worked for a long time, he said, but Sheepway was growing increasingly unhappy with his life by the summer of 2015.
This included residing in a small living space, hiding his marijuana use, and the birth of his second child.
"The house of cards came down," Klassen said, on the afternoon of Aug. 28, when Sheepway's wife discovered he had been taking money from her credit card.
Sheepway felt shame and guilt over the theft and his drug use. He had run out of crack cocaine and was feeling suicidal, Klassen noted, calling it a "perfect storm."
All of those stressors were affecting Sheepway when he went to meet Brisson to get more drugs and decided to try to rob him, Klassen said.
Klassen also explained the psychoactive effects of crack cocaine, which include feelings of euphoria, self-confidence, mental alertness and greater energy.
Smoking crack cocaine has the most rapid onset of any form of crack cocaine, he said. Effects can last from 30 to 45 minutes.
When a person "crashes," it's a dysphoric, unpleasant experience that includes loss of energy, cravings and depression, he said.
At the conclusion of Klassen's testimony, there was a concern by the defence that they had not received nine pages of notes the psychiatrist had taken when interviewing Sheepway for his report.
The Crown explained that it was the result of some confusion, and agreed to locate the notes and give the defence a copy.
The defence said it's reserving the right to re-open cross-examination of Klassen if more questions arise from the notes.
Justice Leigh Gower noted his concern with having the trial conclude in a timely manner.
"I've got some real concerns about things going sideways," he said. "There's been so many unexpected applications in this trial already."
Closing arguments in the trial began this morning.
Add your comments or reply via Twitter @whitehorsestar
In order to encourage thoughtful and responsible discussion, website comments will not be visible until a moderator approves them. Please add comments judiciously and refrain from maligning any individual or institution. Read about our user comment and privacy policies.
Your name and email address are required before your comment is posted. Otherwise, your comment will not be posted.