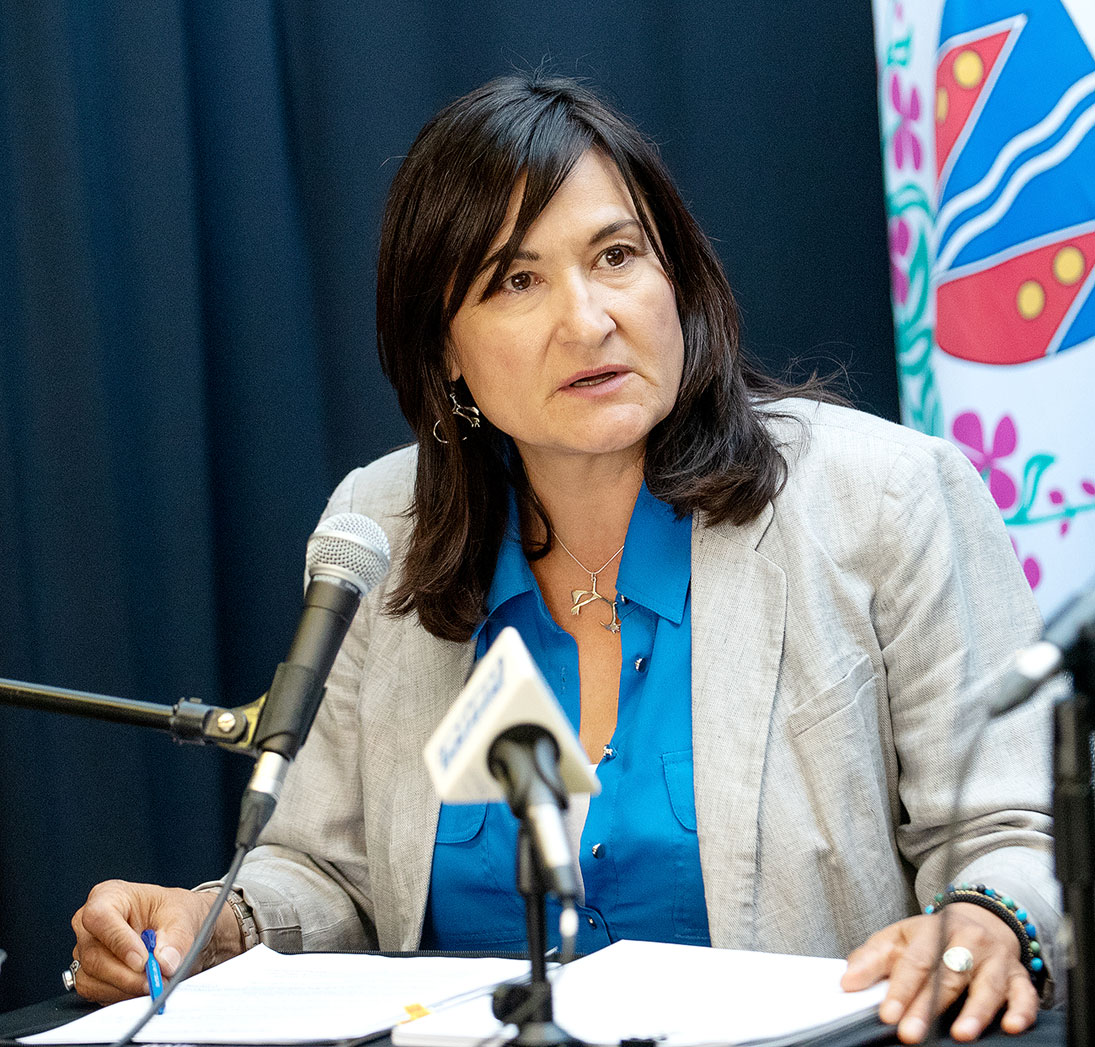 Photo by Whitehorse Star
Health and Social Services Minister Pauline Frost
Access to psychiatric specialist services improved
The Yukon government has increased resident psychiatric support to improve patients' access to care.
The Yukon government has increased resident psychiatric support to improve patients' access to care.
There are now three resident psychiatrists working in the territory, based out of a new private practice in Whitehorse.
A new model of care has also been introduced, the government said Monday.
General psychiatric services are being provided at the private clinic and at Whitehorse General Hospital.
Treatment services are offered through Mental Wellness and Substance Use Services and the Referred Care Clinic. This model takes a holistic and multidisciplinary approach to mental health care.
Over the coming year, the psychiatric group will also develop a plan to provide both in-person and virtual care to rural Yukon communities, as well as ensuring 24/7 on-call hospital coverage.
Prior to this year, adult psychiatric services in the Yukon were provided by one visiting psychiatrist and one resident psychiatrist in private practice.
"Now that we have a critical mass of specialists, it should be easier to attract and keep new psychiatrists in Yukon in the future," said Dr. Leo Elwell, a psychiatrist.
"We are starting a number of innovative programs aimed at improving access to psychiatric and addictions care in all of our communities.
"We are also actively recruiting other psychiatrists to help us on a part-time or full-time basis," Elwell added.
"We are after a long-term, sustainable solution for psychiatric services in the territory.
"Doctors Jill Boyd, Dorothy Kuk and I are happy to be providing patient-centred care in a supportive environment."
All three resident psychiatrists are Canadian-trained, fully qualified Fellows of the Royal College of Physicians of Canada. One is also board-certified in addiction medicine.
The territory will continue to be supported by a visiting geriatric psychiatrist.
"Improving the mental wellness of Yukoners is a priority of our government because we recognize that healthy minds are just as important as healthy bodies," said Health and Social Services Minister Pauline Frost.
"This is yet another important step toward ensuring that Yukoners have the mental health supports they need, when and where they need them."
Add your comments or reply via Twitter @whitehorsestar
In order to encourage thoughtful and responsible discussion, website comments will not be visible until a moderator approves them. Please add comments judiciously and refrain from maligning any individual or institution. Read about our user comment and privacy policies.
Your name and email address are required before your comment is posted. Otherwise, your comment will not be posted.