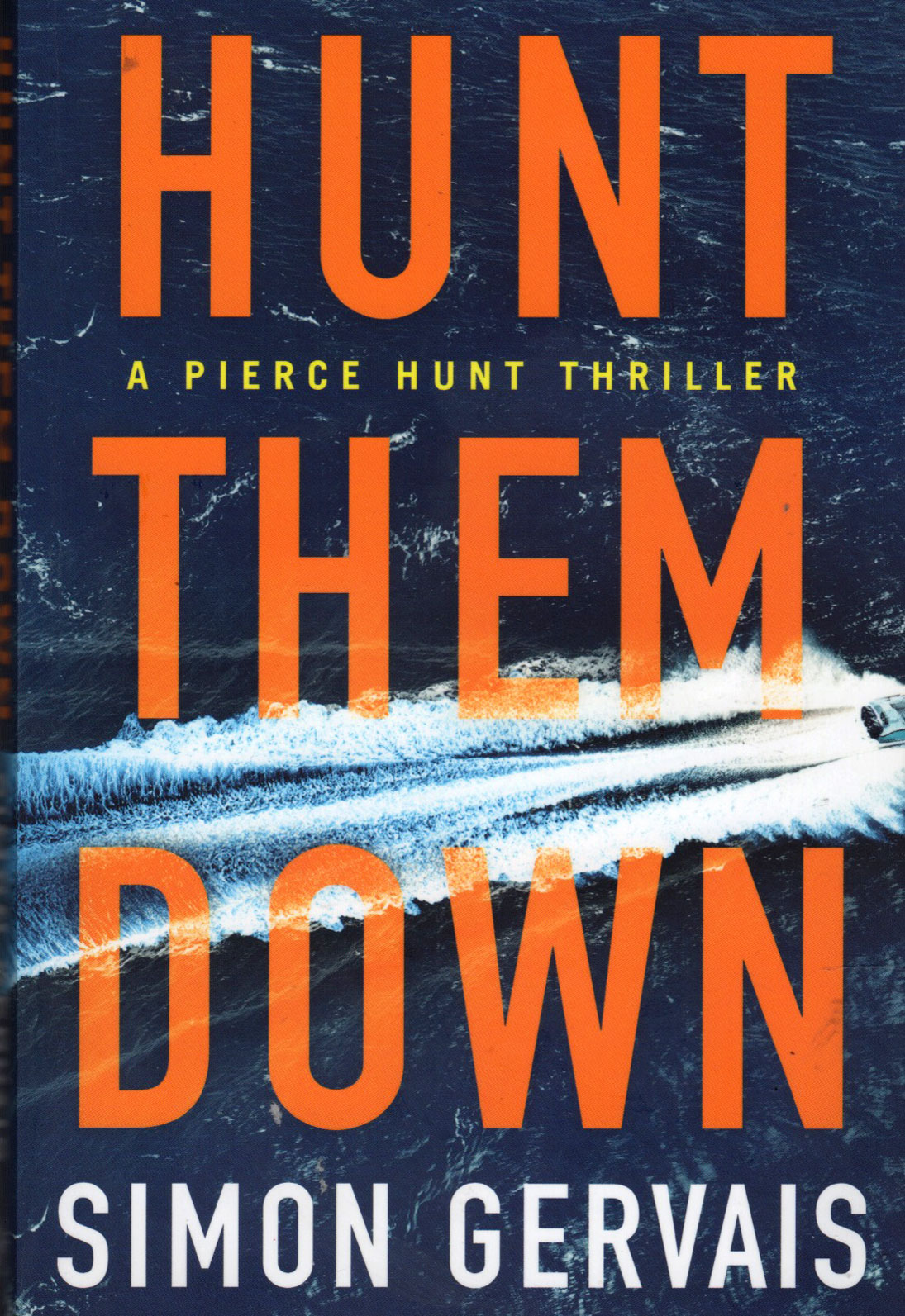 The past catches up in very unexpected ways (Bookends)
We meet Pierce Hunt in the middle of a delicate drug bust that goes bad.
Hunt Them Down
By Simon Gervais
Thomas and Mercer
325 pages
$15.24
We meet Pierce Hunt in the middle of a delicate drug bust that goes bad.
That happens when a reporter embedded with the DEA Rapid Response Team for PR purposes breaks all the rules and starts tweeting about the operation before it actually gets underway.
As a result, the crooks know the raid is coming, and pretty much manage to escape.
Another result of the blown operation is that the women who had been forced to package the drugs are all killed and a DEA agent dies.
When Hunt loses it with the reporter, the man trips over his own feet and later edits the footage to make it appear that Hunt assaulted him.
This results in a lengthy suspension for Hunt, a transfer to another part of the country and a different assignment.
It happens to put him in the same Florida city where his ex-wife lives with their daughter, and in close proximity to the drug lord's daughter with whom he'd had an affair while infiltrating their operations some years earlier.
It was while testifying in open court that his wife learned what he had been doing and immediately divorced him.
His new Florida assignment is to protect the transfer of the drug lord, Vincente Garcia, that he had helped to put away.
The transfer goes badly due to the careful planning of the head of a different Mexican cartel, a woman known as the Black Tosca, who manages to have her rival killed and also to kidnap the daughter of his son, who is now running that operation.
Where things get really complicated is that this abduction includes Hunt's daughter, who, unknown to her mother, has a become best friends with the daughter of the Florida-based cartel leader.
Since that daughter doesn't even know her father's real business, it's no surprise that Hunt's ex had no idea how dangerous a friend this was to have.
The result of this is that Hunt undertakes a very personal mission – totally off-book – to rescue his daughter and take revenge on anyone who would dare to put his family at risk.
There are a number of backstories built into this book which slow the action somewhat, but are necessary for an understanding of some of the interactions.
Hunt ends up working with the members of the gang he had once infiltrated to rescue both of the girls.
The killer hired by the Mexican cartel turns out to be someone whose life he had saved while they had been in the Rangers years earlier.
This leaves that assassin with a moral quandary that he has to resolve.
The backstory that explains the actions of the depraved woman who runs the Mexican cartel is sufficiently developed that we actually end up feeling some sympathy for her in spite of not wanting her to succeed in her revenge plot. Anyone forced to do what she was forced to do as a child is bound to be more than slightly unbalanced.
Montreal-born Gervais has been a member of the Canadian armed forces and the RCMP before moving to a full-time career as a writer.
He worked as a drug investigator with close connections to the American DEA.
He then spent a few years working in anti-terrorism activities in North America, the Middle East and Europe.
It appears his final assignment of this type was as a close-protection specialist. All of this experience has sone relevance to the plot of this book.
This seems to be one of two series that Gervais is writing, the other one being about a counter-terror operative named Mike Walton.
The present book is the opening entry in the Pierce Hunt series, the second of which, Trained to Hunt, is already available in both physical and e-book editions.
One suspects that subsequent titles will also have the word "hunt" embedded in them.
Add your comments or reply via Twitter @whitehorsestar
In order to encourage thoughtful and responsible discussion, website comments will not be visible until a moderator approves them. Please add comments judiciously and refrain from maligning any individual or institution. Read about our user comment and privacy policies.
Your name and email address are required before your comment is posted. Otherwise, your comment will not be posted.