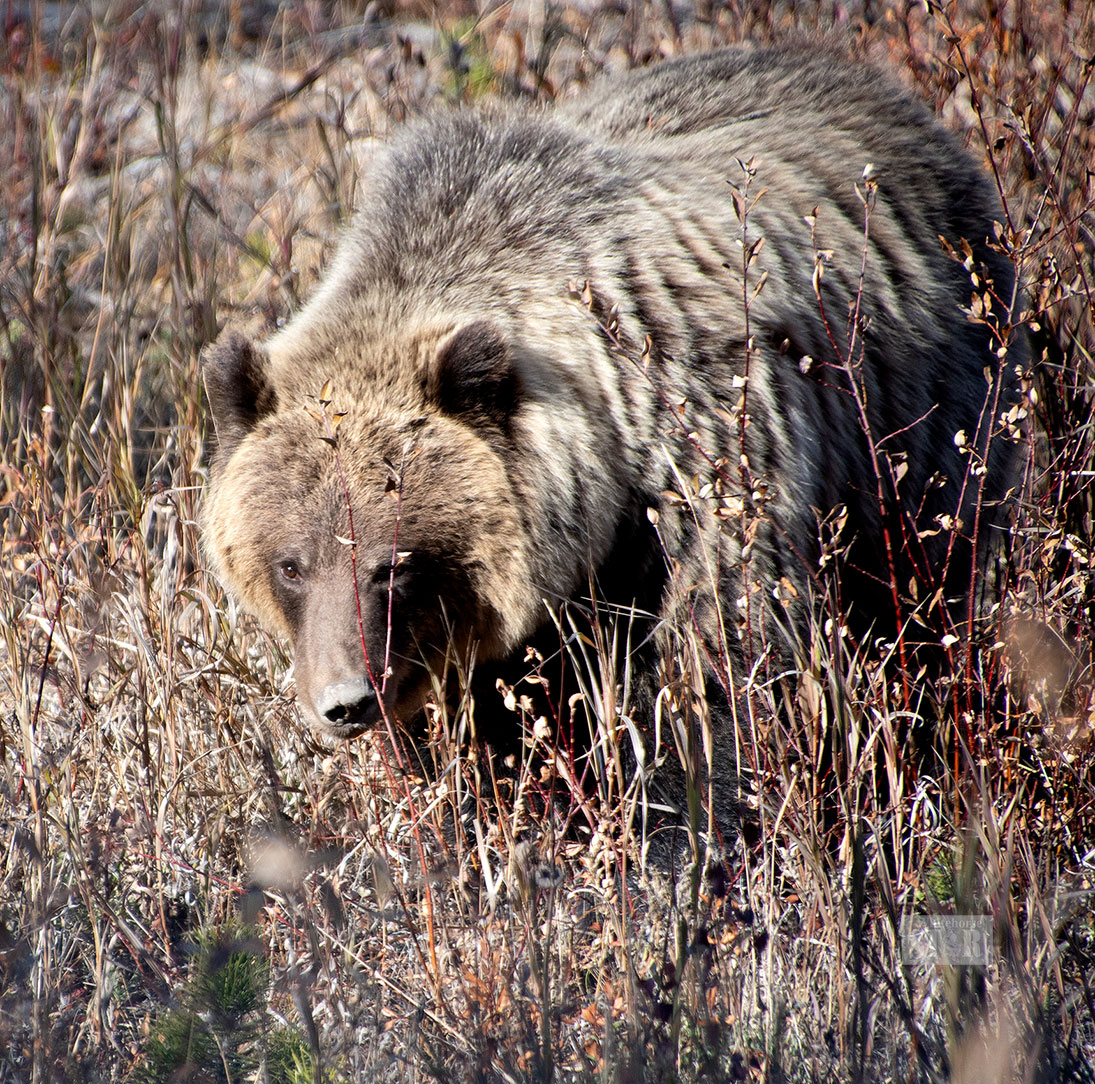 Photo by Vince Fedoroff
SPLENDOUR IN THE FRONTIER – A Yukon grizzly bear is seen in September 2018.
Hunting these bears should be banned in territory
Hunting season opened Aug. 1 in the Yukon.
Hunting season opened Aug. 1 in the Yukon.
This includes the hunting of grizzly bears – their meat is not edible so they are primarily hunted for their body parts.
Having reviewed the Yukon Grizzly Bear Conservation and Management Plan 2019, I found it puzzling that YG Environment does not have an accurate count of the grizzly bear population in the territory:
".... there have been few field studies on their abundance in the territory. The number of grizzly bears in Yukon is estimated at 6,000-7,000 bears; however, the true value is unknown. This estimate was derived in the 1990s" ...as cited in the YG Conservation Plan for Grizzly Bears in Yukon 2019.
A lot has changed for this population since this estimate was conducted over 20 years ago.
I wonder if there have been any studies conducted since then on the impacts of climate change on the grizzly bear population – are they changing their behaviours?
Has the birthrate of cubs been affected based on available habitat/territory/food source etc.?
I am also wondering about the impacts on the population and their habitat as a result of the 271 wildfires in the Yukon so far this year compared to 42 fires recorded in 2021.
According to "Yukon Wildfire Updates", the area burned this year was 175,283.6 hectares.
"…The amount of area that has been burned to date is nearly five times higher this year compared to last year at the same time, which was only 22,648 hectares"…Sissi De Flaviis, CBC News, posted July 10.
To think these fires did not have an impact on habitat, food sources and possible mortality of young cubs is naïve.
We know wildfires are a natural event and necessary for regeneration and maintaining healthy ecosystems.
However, the impacts of climate change have increased the number of fires and their intensity substantially, as demonstrated during this year's fire season.
It only makes sense moving forward that an assessment of the impacts is essential to find out exactly what the effects are before quotas are determined for the grizzly bear population and other species, for that matter.
According to the conservation management plan, it appears decisions are being made regarding management of this species without having sufficient data that speaks to their true numbers.
Hunting of grizzlies should be banned in the Yukon. YG needs to be proactive rather than reactive – because by then, it may be too late for Yukon's grizzly bears.
Lea Bayliss
Whitehorse
Add your comments or reply via Twitter @whitehorsestar
In order to encourage thoughtful and responsible discussion, website comments will not be visible until a moderator approves them. Please add comments judiciously and refrain from maligning any individual or institution. Read about our user comment and privacy policies.
Your name and email address are required before your comment is posted. Otherwise, your comment will not be posted.