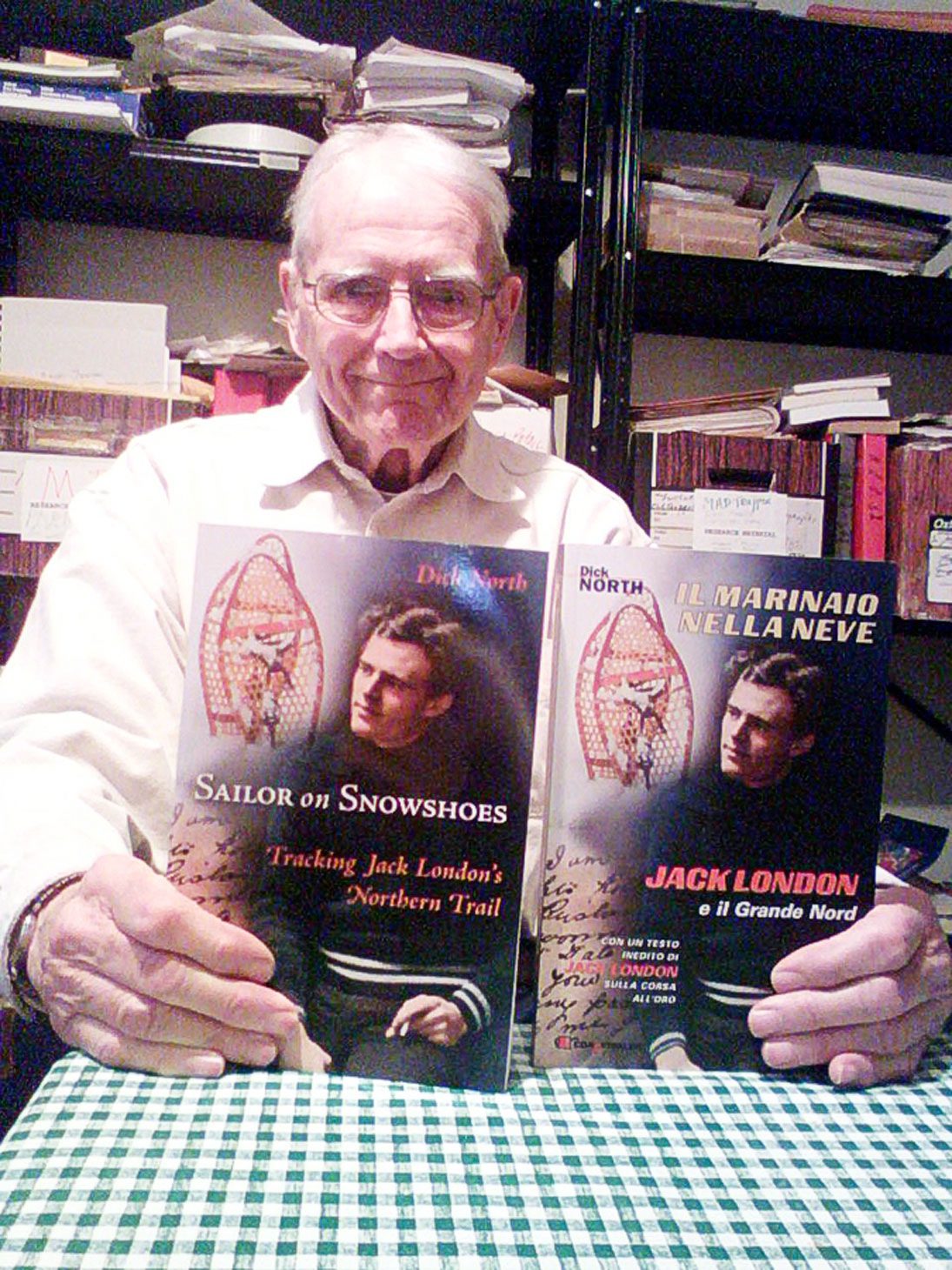 Photo by Photo Submitted
Dick North
Author never expected an Order of Canada honour
A literary Yukoner has joined an exclusive list of Canadian members of the Order of Canada.
Dawson City resident Dick North has been recognized "for his ongoing commitment to the preservation and promotion of the history of the Yukon Territory as an author, journalist and historian," reads his brief synopsis on the Order of Canada 2007 members list.
"Oh, that's nice, that description pretty much hits the nail on the head," North told the Star in an interview Friday afternoon.
The 2007 recipients of the country's highest honour were named Friday morning. They include notable Canadians Walter Gretzky, father of former hockey superstar Wayne Gretzky; basketball player Steve Nash and Louise Arbour, a former Supreme Court of Canada justice. Sixty-one people were appointed to the order.
North said he received a letter in the mail about a month ago, informing him about his impending membership to the Order of Canada, but he thought he had to keep mum until the past Saturday.
"Jeez, I never really thought I'd get an award like that," said the 78-year-old.
"It's a great compliment, and I thank all the people who had something to do with it."
North said he has no idea who had nominated him.
North has written four major books depicting pieces of Yukon history: Arctic Exodus, The Mad Trapper of Rat River, Trackdown and The Lost Patrol.
Beyond his literary accomplishments, North is also an aficionado of all things related to Jack London, the famed author who spent time in the Yukon during the Gold Rush.
North discovered London's hideaway cabin in the 1960s, moved it to Dawson and established the Jack London Interpretive Centre, where he said he worked for 22 years.
These days, life is a little less adventurous for North, who passes his days cataloguing his life's work in his apartment.
"That's basically what I'm doing, but it's a pretty big job," he said, speaking with strain and coping with a hearing loss.
"I'm too old to do much," he said.
The accomplishments of his life provide enough material for him to reflect on today, he said.
"I ran the museum, and I had a lot of fun doing that. The books I wrote, they were a lot of fun too, that and the talking to people; I liked that."
North said if anyone is aware of who nominated him, he would love to know, so he could thank them properly.
Add your comments or reply via Twitter @whitehorsestar
In order to encourage thoughtful and responsible discussion, website comments will not be visible until a moderator approves them. Please add comments judiciously and refrain from maligning any individual or institution. Read about our user comment and privacy policies.
Your name and email address are required before your comment is posted. Otherwise, your comment will not be posted.